Ordinary insulated wire, household wire, is the most commonly used type of wire. Taking a new house of 100 square meters as an example, 4 square meters of copper core BV wire is 200 meters
The main purpose
Ordinary insulated wire, household wire, is the most commonly used type of wire. Taking a new house of 100 square meters as an example, 4 square meters of copper core BV wire is 200 meters, 2.5 meters is 400 meters, 1.5 meters is 300 meters, and 1.5 square meters copper core BV double-color wire is 100 meters. The above is not the ceiling decoration, if you want to have a ceiling, you need a little more 1.5 line.
Wire advantages
● Search and implement according to national standards GB/T5023-2008, JB/T8734-2012 and compulsory certification of electrical and electronic products (CCC).
● The conductor is made of high-quality oxygen-free copper, which has good conductivity and low heat generation, which can meet the long-term load use.
● The insulation is made of high-quality plastic, and the insulation performance is forced to be wear-resistant, without delaying combustion and having a long service life.
BV is a single-core copper wire, which is hard and inconvenient for construction, but has high strength; BVR is a multi-core copper wire, which is soft and convenient for construction, but has low strength. BV single-core copper wire is generally used for fixed places; BVR wire is a copper-core PVC insulated flexible wire, which is used in places where softness is required for fixed wiring, and is generally used in places with slight movement. In addition, the current carrying capacity of BVR multi-strand line is larger than that of single-strand line, and the price is also higher. Usually, BVR can be used for the cable inside the cabinet, and it does not need such a large strength, which is convenient for wiring.
Product parameters
● Product structure: conductor + insulation. The mainstream material of the conductor is mostly oxygen-free copper, which is composed of multiple strands of copper wire, and the insulation is PVC.
● Executive standard: JB/T 8734-2012 GB/T 5023-2008.
● Quality standard: 3C certification
● Rated voltage: The wire is immersed in water for 1 hour, subjected to AC 50Hz 2500V (450/750V), 2000V (300/500V) voltage test for 5 minutes without breakdown.
● Working temperature: The maximum temperature of normal operation is not more than 70℃, the maximum temperature of BVR-105 is 105℃, and the laying temperature of wires should not be lower than 0℃.
● Allowable bending radius: if the wire outer diameter (D) is less than 25mm, it should not be less than 4D; if the wire outer diameter (D) is 25mm and above, it should not be less than 6D.
● Color: red, yellow, blue, green, black, brown, yellow-green, white, etc., can be customized according to requirements.
● Uses: It is suitable for power lines, household appliances, instruments and telecommunications equipment and other lines with AC rated voltage of 450/750V and below, and is mostly used in various machinery and equipment, with strong flexibility.
Wechat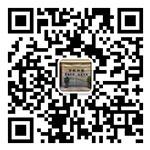 Tianxin Cable