Service System
---
Established a complete customer information management system, comprehensive customer files and return visit system;
The company regularly conducts market research and user satisfaction surveys;
Through the establishment of a service network system, a comprehensive customer service network management is carried out.

Service Content
---
Pre-sales: close to customers, familiar with user needs and expectations, and provide personalized service
Sale: document tracking, master user information, and timely feedback product information;
After-sales: installation and commissioning, training guidance, statistical analysis, survey return visits, continuous improvement.

Scorpio Promise
---
Integrity and Standardization--Honest and trustworthy, standardize management, and do wire and cable enterprises with social responsibility.
Create better - continuous innovation, continuous improvement, and provide customers with first-class products.
Customer first - customer satisfaction as the purpose, with sincere and quality service to exceed customer expectations.
Quality Assurance And Customer Service Commitment
---
First, according to the IS9001:2008 quality assurance system standards, improve the quality assurance system. Product quality must be certified to meet the product requirements specified in the contract. (including national, ministry, corporate and technical agreements, etc.)
Second, to ensure good customer service work
1. Tianhao Cable Co., Ltd. will carry out various quality services before, during and after the sale of products, and strive to satisfy users.
2. Before signing the contract with the user, the user is welcome to visit the company. The company can provide various technical consultations and related product technical documents or documents to the user accurately and truthfully, and answer the user's request.
3. After the contract is signed, the company welcomes users to send people to the company for supervision, and humbly accepts the user's quality opinions and timely analysis and improvement.
4. Before the product is in production inspection, the company informs the user to send people to participate in the inspection. The company will provide work and life assistance for the personnel sent by the user.
5. Before the product is delivered, the company will notify the user and provide the user with the product quality assurance order and the goods delivery order as stipulated in the contract.
6. In the process of installing and using the products provided by our company, if there is any quality problem, after receiving the feedback from the user, we will make a reply within 24 hours. If the person needs to send someone to handle it, the company will immediately send someone to the on-site service or Give a satisfactory answer. The company will be repaired in time for the quality problems of our company, and the company that cannot repair will be given a replacement or return.
7. Under the normal working environment and conditions of use, the cable quality guarantee period is one year, the cable service life is more than 30 years, and various quality problems occurred in the cable within three years, such as manufacturing reasons, the company Will be responsible for the end
8. During the construction process, the user needs the cooperation of the company. Our company immediately dispatches technicians to the site to cooperate with the service.
Wechat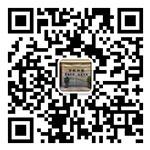 Tianxin Cable