Copper core, aluminum core XLPE insulated power cable with rated voltage of 35kV and below GB/T12706.2-2008, GB/T12706.3-2008, IEC60502-2005, GB/T19666-2005
Description of use
Cross-linked polyethylene insulated cable is to use chemical or physical methods to transform the cable insulating polyethylene molecule from a linear molecular structure to a main network molecular structure, that is, thermoplastic polyethylene into thermosetting cross-linked polyethylene, thereby greatly improving its performance. Its heat resistance and mechanical properties reduce its shrinkage, make it no longer melt after being heated, and maintain excellent electrical properties.
Executive standard
Copper core, aluminum core XLPE insulated power cable with rated voltage of 35kV and below GB/T12706.2-2008, GB/T12706.3-2008, IEC60502-2005, GB/T19666-2005
Scope of application
★ System: This product is suitable for fixed installation in distribution network or industrial installations with AC 50HZ and rated voltage of 3~35KV.
★ Occasion: It is used for underground power grids in urban building districts, outgoing lines of generators and substations (substations), for power transmission and distribution. For example, it can be used in places such as power distribution in industrial and mining enterprises.
Use features
★ Rated voltage: The rated voltage is 3 ~ 35KV.
★ Working temperature: The long-term allowable maximum working temperature of the cable conductor is 90℃. During short circuit, the maximum temperature of the cable conductor is 250℃, and the duration does not exceed 5s.
★ Ambient temperature: The lowest ambient temperature for cable operation is -10℃.
★ Laying temperature: When installing and laying, the temperature should not be lower than 0℃.
★ Bending radius: The recommended minimum bending radius for single-core cables without armor is 20D. The minimum bending radius of the cable recommended for installation when the single-core cable is armored is 15D. The minimum bending radius of the cable recommended for installation when the three-core cable is armored is 12D.
Wechat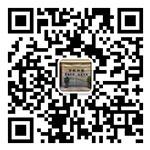 Tianxin Cable