XLPE insulated power cable not only has excellent electrical properties, mechanical properties, heat aging resistance, environmental stress resistance and chemical corrosion resistance, but also has a simple structure
Description of use
XLPE insulated power cable not only has excellent electrical properties, mechanical properties, heat aging resistance, environmental stress resistance and chemical corrosion resistance, but also has a simple structure, easy to use, not limited by the laying drop, long-term working temperature High (90 degrees), large transmission capacity and other advantages, XLPE insulated power cable products include a full range of flame retardant and non-flame retardant XLPE insulated power cables.
Executive standard
The performance of the XLPE insulated (flame retardant) power cable conforms to the national standard GB/T12706.1-2008, which is equivalent to IEC60502-2004, and the flame retardancy conforms to the national standard GB/T19666-2005.
Scope of application
★ System: This product is suitable for power transmission in power lines with AC 50Hz and rated voltage of 0.6/1KV (the highest system voltage is 1.2KV).
★ Occasion: Laying in metallurgy, electric power, construction and other industries indoors, cable trenches, pipelines, direct burial and fixed use occasions that cannot withstand mechanical external force.
Use features
★ Rated voltage: The rated voltage of power frequency AC is 0.6/1KV, and the maximum voltage of the AC system should not exceed 1.2KV.
★ Working temperature: The long-term allowable maximum working temperature of the cable conductor is 90℃. During short circuit, the maximum temperature of the cable conductor is 250℃, and the duration does not exceed 5s.
★ Ambient temperature: The lowest ambient temperature for cable operation is -10℃.
★ Laying temperature: When installing and laying, the temperature should not be lower than 0℃.
★ Bending radius: recommended minimum bending, single-core cable bending radius does not exceed 20D, multi-core cable bending radius does not exceed 15D.
Wechat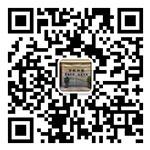 Tianxin Cable