Advantages of Mineral Fire Resistant Cables
---
The application range of mineral fireproof cable is very wide, and it is necessary to know its characteristics before use, so that it can be better applied. The following is a brief introduction to the relevant knowledge of mineral fireproof cables
The application range of mineral fireproof cable is very wide, and it is necessary to know its characteristics before use, so that it can be better applied. The following is a brief introduction to the relevant knowledge of mineral fireproof cables, and interested friends can take a look.
Mineral fireproof cables are widely used in various industries, so they must be widely used. In fact, the mineral fireproof cable is composed of solid copper rod, magnesium oxide insulation, and seamless copper tube sheath. Of course, there are many models. It is recommended to clarify your needs when purchasing. And it is currently an internationally recognized mineral insulated cable. When manufacturing, manufacturers also use high-conductivity solid copper conductors as conductors, highly compressed powdered magnesium oxide as insulation, and seamless copper tubes as sheaths. Modern building wiring cables and cables for special industries made by special technology. It has many advantages. For example, the service life can reach a hundred years; and it does not burn, does not support combustion, does not release toxic gases, and has zero combustion energy when in use.
The continuous working temperature of the mineral fireproof cable can reach 250℃, and the short-term working temperature can reach 1083℃. Mineral fire-resistant cable terminations and intermediate connectors are equipped with the cable, and the cable's fire-resistant reliability is enhanced; in addition to these, and in the fire, the cable can withstand extremely high temperatures, falling objects, and fire water spray; mineral fire protection The cable can be used in high temperature occasions; at the same time, it also has some characteristics of waterproof, moisture-proof, oil-proof and corrosion-resistant. We have consistently maintained high-quality services, adding success to thousands of consumer and industrial products, gaining wide recognition in the industry, and realizing the vision of win-win with our partners. The metal sheath of the mineral fireproof cable can be used as a ground loop; and it has excellent mechanical strength and good bending performance, so it can be used in a complex structure and a small space in such a situation.
---
Wechat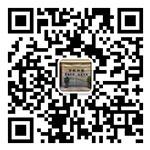 Tianxin Cable