Introduction to the use characteristics of mineral fireproof cables
---
When a fire occurs, ordinary cables cannot guarantee the normal power supply of the line, resulting in the failure of elevators, emergency lighting, automatic alarm and disaster relief systems to work normally
When a fire occurs, ordinary cables cannot guarantee the normal power supply of the line, resulting in the failure of elevators, emergency lighting, automatic alarm and disaster relief systems to work normally, bringing great difficulties to rescue and evacuation, and causing serious consequences. Therefore, people know the importance of using mineral fireproof cables, which can have a certain fireproof time in the event of a fire and give everyone a certain escape time.
Cable is an indispensable product in the world and the protagonist of transmission circuit. After such a long period of development, many excellent products have been born. Mineral fireproof cable is one of the outstanding representative products. Let's take a look at the main features of this product.
The mineral fireproof cable can be seen from the product name. It is made of mineral raw materials, and the produced cable has good fireproof performance. Ordinary cables are not fire resistant and can easily turn to ashes if caught in a fire. Mineral fire-resistant cables are different. They have a certain flame-resistant time. When a fire occurs, they can supply power for a certain period of time, and can also strive for a certain period of fire-extinguishing time.
The fireproof performance of this product is really practical, short circuit will not burn, it is safe and reliable to use, mineral fireproof cable is a good product you can trust! The power cable industry is a never-ending industry, the mainstream industry in the world, and can only develop better. Mineral fireproof cable technology has reached the domestic advanced level.
Mineral fireproof cable is a high-quality product of power cable, which has been widely used since its inception, showing its strong performance. With excellent fire resistance, it can be destroyed by fire within a certain period of time, and the integrity can be guaranteed. This product solves the problem of poor overload flow of ordinary cables and is suitable for various occasions. The product is so soft that it can be rolled into a bundle for easy transport without taking up space.
Although the working temperature of the mineral fireproof cable is relatively high, the safety of the sealing material inside has to be considered, so we must effectively control it. Thermal conductivity is better than plastic products. Therefore, if compared with the same kind, under the same working temperature, its current carrying capacity is relatively larger. The use of copper sheath or seamless copper tube during processing can effectively protect it from damage and make it safer to use.
---
Wechat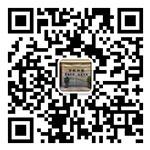 Tianxin Cable